3 Reasons to Expand Your Nursing Scope of Practice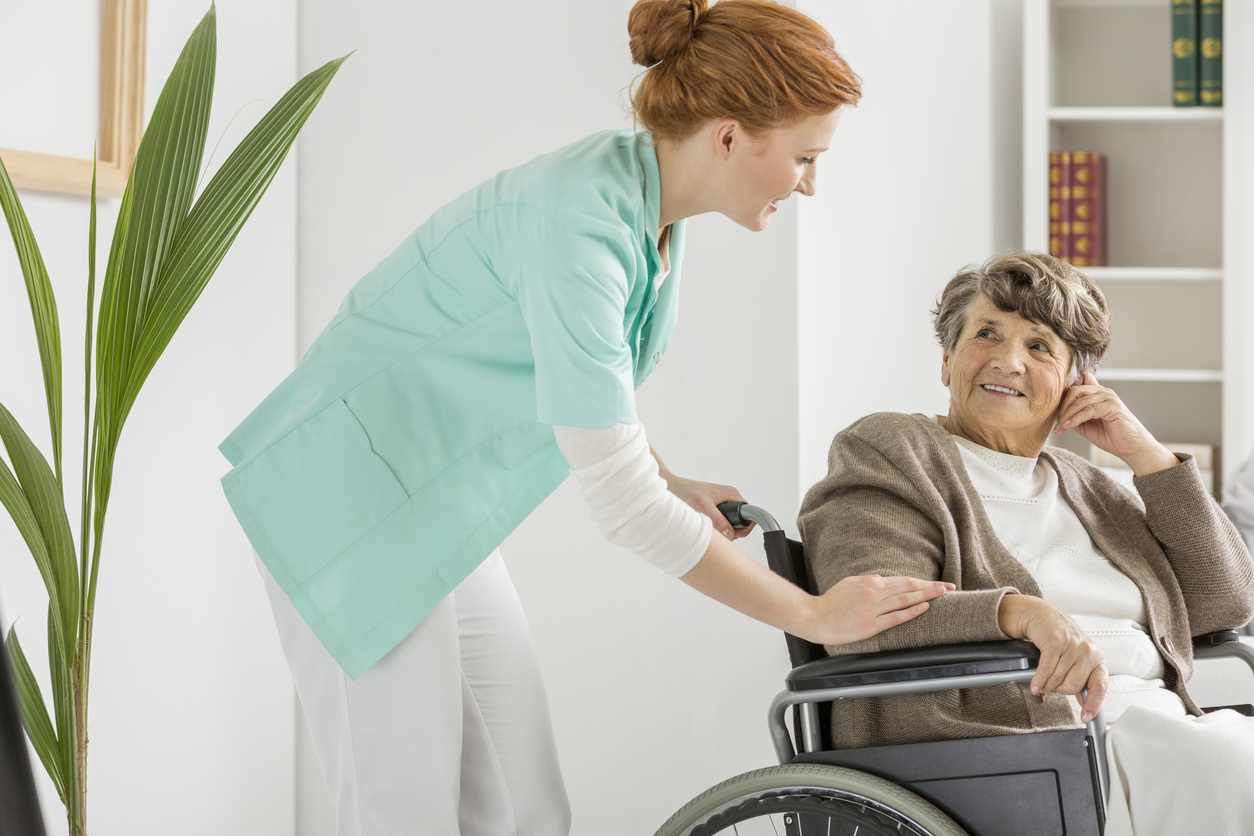 3 Reasons to Expand Your Nursing Scope of Practice ¶
As of 2023, about 163 million Americans live in areas with a shortage of primary and mental health care providers, according to the federal Health Resources and Services Administration (HRSA). Without an expansion in the number of medical service providers available in the United States, this health care gap is likely to grow. The Association of American Medical Colleges (AAMC) projects that the nation could face a shortage of as many as 124,000 physicians by 2034.
Many communities are looking to nursing professionals to help address their unmet health care needs. The nursing scope of practice — or the range of tasks that nurses have the authority to perform — has expanded in recent years. Nurses are taking on additional responsibilities to help health care facilities cope with provider shortages even as they grapple with challenges like patients dealing with opioid addictions and lingering health issues from the COVID-19 pandemic. But an expanded scope of practice can benefit nurses themselves as well as the health systems that employ them.
Nurses can broaden their scope of practice by building on their education through an advanced degree program, or state governments can broaden the nursing scope of practice for all advanced practice registered nurses (APRNs) in their states by granting them greater practice authority. This expanded scope of practice offers key benefits related to quality of care, job satisfaction for nurses, and cost of services.
1. Improving Patient Care ¶
Nurses who expand their scope of practice can help ensure that more people receive the medical services they need — and that the care they receive is high quality and leads to optimal health outcomes. For example, a family nurse practitioner (FNP) who adds a certification in adult gerontology acute care can build on their expertise to better serve the aging patient population through hospital services.
Additionally, states that grant full practice authority to nurse practitioners (NPs) enable them to have more autonomy in providing care, including diagnosing conditions and prescribing medication. This autonomy allows NPs to provide the care that communities with a shortage of physicians often have difficulty accessing.
Expanding Access to Services ¶
While the nation as a whole is experiencing a shortage of health care professionals, residents of rural areas and people of color are among the populations hardest hit, according to 2023 statistics from HRSA and KFF.
Expanding nurses' responsibility and authority can help these communities tackle their unmet health care needs. For example, nurses who can treat patients with mental health challenges — along with their current patients — can address a broader range of issues and support more patients.
In a 2021 report on health equity, the National Academy of Medicine recommended that all states permanently remove any restrictions to the nursing scope of practice, thereby enabling nurses to practice to the full extent of their education and training. The group noted that freeing nurses from limits to the services they can offer — and when and where they can provide them — would lead to more options for medical care among all populations.
Enhancing Quality of Care ¶
Nurses represent the largest segment of health care professionals in the United States, with more than 4 million registered nurses nationwide, according to the 2020 National Nursing Workforce Survey. These professionals provide the majority of care that hospitals and long-term facilities offer.
Expanding the responsibilities of nurses can provide a host of benefits to patients, including facilitating the coordination of services and improving the quality of care they receive. In fact, a 2022 literature review in the Journal of Nursing Management found a correlation between a broadened scope of practice and responsibility and the quality of care that nurses provided. The level of knowledge and skill that nurses possess has an outsized impact on patients' health outcomes — which makes broadening their skill sets and responsibilities more valuable.
2. Increasing Job Satisfaction ¶
Expanding their scope of practice can give nurses greater professional autonomy, opportunity, and flexibility. The confidence that nurses can gain from being granted this additional responsibility can make a difference in how they feel about their jobs.
Achieving Greater Autonomy ¶
Nurses who have demonstrated their abilities in a broad range of areas — from providing care to different patient populations to specializing in various types of care — often have greater latitude in making decisions about patient care. For nurses who build on their education to become NPs, many states offer increased autonomy in treating patients, which can lead to greater job satisfaction and improve their sense of well-being, according to the Journal of Nursing Management review.
Broadening Professional Opportunities ¶
Additional expertise and skill can lead to a host of job opportunities for nurses — many of which offer higher salary potential. Hospitals pursuing Magnet status — the highest nursing honor U.S. facilities can receive — often seek out nurses who exhibit a broad range of knowledge. Earning a nursing certification or multiple certifications can signal to these employers that a nurse is committed to building the types of skills a Magnet hospital's staff would offer.
Additionally, the U.S. Bureau of Labor Statistics (BLS) projects the number of nurse practitioner jobs will grow 46% between 2021 and 2031, while the number of registered nurse (RN) jobs will grow 6% during that same period. And in May 2021, NPs' median annual salary was $120,680, while RNs' median salary was $77,600, according to the BLS.
3. Lowering Health Care Costs ¶
From promoting higher-quality care to encouraging greater insurance reimbursements, employing more nurses with an expanded scope of practice can lead to cost savings. Both patients and medical facilities can benefit from the financial value of nurses broadening their expertise and responsibilities.
Reducing Patient Costs ¶
A nurse with a broad range of skills and expertise can often provide care that is less costly to patients than that of physicians.
An NP, for example, can provide many of the same services as a physician, but they typically focus more on patients' overall health and well-being and can cut costs in the process. When nursing professionals earn degrees and certifications to advance to NP roles, they set themselves up to provide holistic care that the American Association of Nurse Practitioners (AANP) reports often provides the following cost-cutting benefits:
Fewer emergency room visits
Lower medication expenses
Shorter hospital stays
The result, according to a 2021 research article in Medical Care, is treatment that costs patients an average of 34% less for certain types of primary care provided by NPs than for the same care provided by physicians.
Supporting Value-Based Reimbursement ¶
Employers can also save money when nurses expand their skill set and take on a broader nursing scope of practice. When nurses have the knowledge and abilities to perform many types of tasks — from triage care to unit leadership — they can provide a level of care that keeps administrative costs to a minimum. This high-quality care is integral to achieving the patient outcomes that today's value-based model of insurance reimbursement rewards.
Expand Your Nursing Scope of Practice with TU ¶
Nurses with an expanded scope of practice can help improve patient care and contribute to lower health care costs — and they often have greater job satisfaction. If you're an NP who's ready to add an area of specialization to your role, explore the online Post-Master's Adult Gerontology Acute Care Nurse Practitioner (AGACNP) certificate program at The University of Tulsa.
By enrolling in the program, you can learn key skills that will allow you to expand the scope of your nursing practice, with an emphasis on clinical concepts that prepare you to advance your career now and in the future. And you'll gain this knowledge while enjoying the convenience and flexibility of online learning.
Discover how the TU online AGACNP post-master's certificate program can help you pursue your professional goals.
Recommended Readings
The Importance of Evidence-Based Practice in Nursing
How the Theory of Human Caring Applies to Nursing
The Benefits of Nurse Mentoring
Sources:
American Association of Colleges of Nursing, Nursing Fact Sheet
American Association of Nurse Practitioners, State Practice Environment
American Association of Nurse Practitioners, What's a Nurse Practitioner (NP)?
American Nurses Association, Scope of Practice
Association of American Medical Colleges, "AAMC Supports Resident Physician Shortage Reduction Act of 2023"
Association of American Medical Colleges, "The Complexities of Physician Supply and Demand: Projections From 2019 to 2034"
The Future of Nursing 2020-2030: Charting a Path to Achieve Health Equity, "The Role of Nurses in Improving Health Equity"
Health Resources and Services Administration, Health Workforce Shortage Areas
Indeed, "Nursing Certifications: What You Need to Know"
Indeed, "What Is a Magnet Hospital? Definitive Guide"
Journal of Nursing Management, "Optimizing Nurses' Enacted Scope of Practice to Its Full Potential as an Integrated Strategy for the Continuous Improvement of Clinical Performance: A Multicentre Descriptive Analysis"
Journal of Nursing Regulation, "The 2020 National Nursing Workforce Survey"
KFF, "Key Data on Health and Health Care by Race and Ethnicity"
Medical Care, "Drivers of Cost Differences Between Nurse Practitioner and Physician Attributed Medicare Beneficiaries"
National Academy of Medicine, "The Future of Nursing 2020-2030: Charting a Path to Achieve Health Equity, Report Release Webinar"
U.S. Bureau of Labor Statistics, Nurse Anesthetists, Nurse Midwives, and Nurse Practitioners
U.S. Bureau of Labor Statistics, Registered Nurses
VIE Healthcare Consulting, "The Role of Nurses in Cost Savings and Efficiency"