AG-ACNP CERTIFICATE PROGRAMS
ARRIVE AN APRN. LEAVE DUAL-CERTIFIED.
Expand Your Scope of Practice — In Just Three Semesters ¶
As an advanced practice nurse, you administer vital care to patients across their lifespan. But you're ready to expand your scope of practice to hospitalized adults who face acute episodes of suffering. The University of Tulsa's 18-credit hour online Adult Gerontology Acute Care Nurse Practitioner (AG-ACNP) certificate equips you with the practical experience to treat adult patients following severe trauma or illness.
Available in both post-MSN and DNP specialty tracks, the online AG-ACNP certificate allows you to build on your existing credentials over the course of three 16-week semesters, so you can quickly administer acute care in settings such as emergency departments, intensive care units, and other speciality care units. At TU, you'll receive one-on-one support from our accomplished faculty, who take the time to understand your goals and set you on the right course to achieve them.
TU graduates are competent and confident nurses, dedicated to improving health outcomes for every patient. You're what nursing needs. We're what you need to get there.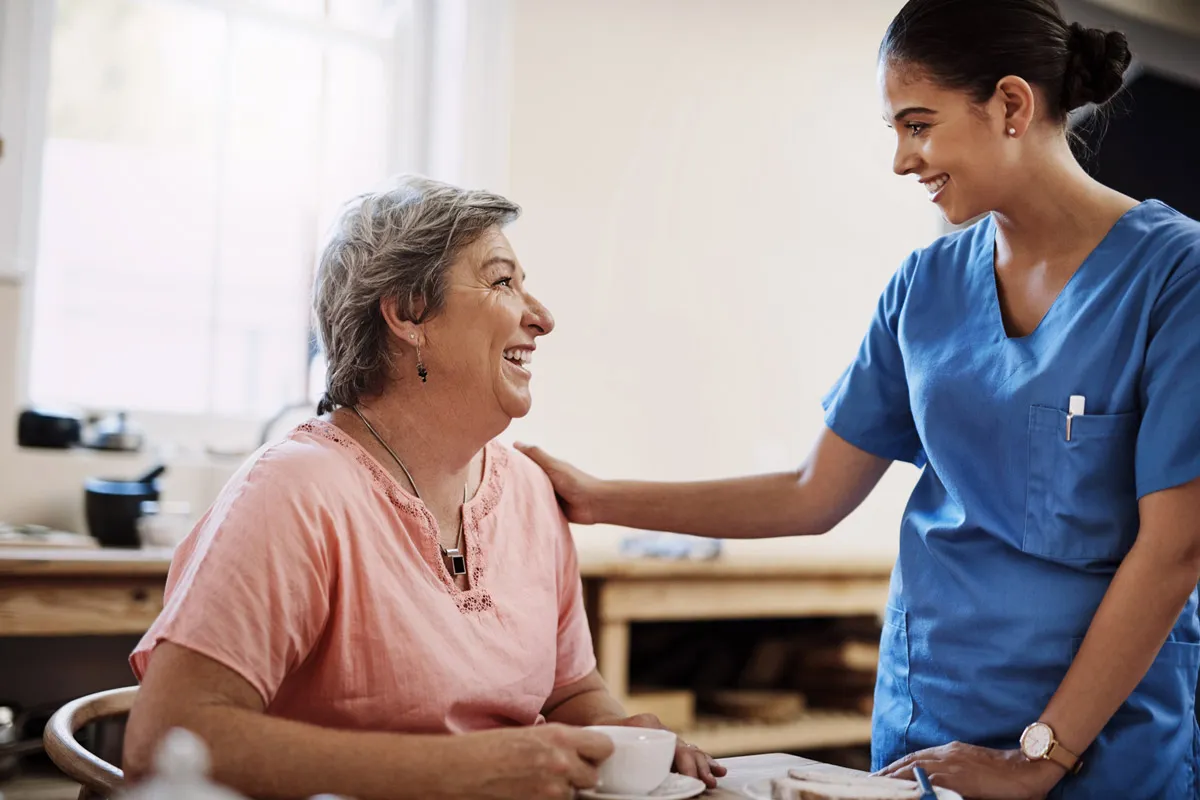 Earn Your AG-ACNP Certificate Online at TU
With two separate tracks to support both MSN-educated and DNP-educated nurses, the AG-ACNP certificate program enhances your nursing experience to help you lead and thrive in the world of acute and critical care. The program is self-paced and almost entirely online — with just one brief campus visit required — to allow you to upskill on your own terms.
Here are some of the benefits of earning your AG-ACNP certificate at TU:
Hands-on patient care through 600 hours devoted to acute care clinicals (500 hours required to sit for the ANCC AGACNP-BC®)
Assistance finding clinical placements and preceptors in the location of your choosing
Courses that count toward continuing education requirements for state and national APRN recertification
Explore Your Career Potential With an AG-ACNP Certificate
Upskilling with a post-MSN or DNP specialty AG-ACNP certificate not only allows you to expand your scope of practice to acute care settings, it can also lead to greater autonomy in your work and make you more marketable in your field. Take a look at the potential industries and earnings for nurse practitioners with this degree*:
Annual Mean Wage: $148,960
Annual Mean Wage: $134,540
Annual Mean Wage: $134,030
Annual Mean Wage: $129,330
*Data from U.S. Bureau of Labor Statistics
Curriculum & Courses
Designed for actively licensed advanced practice registered nurses (APRNs), the AG-ACNP certificate program is built on 18 core credits and delivered over three 16-week semesters. Degree completion requires a two-day skills assessment on our campus—which includes a simulation-based OSCE—and 600 clinical hours.
View Post-MSN curriculum details here.
View DNP Specialty track details here.
Online AG-ACNP Certificate Course Map
| Term I Courses | Credits | Clinical Hours |
| --- | --- | --- |
| DNPC 9514 Transition to AG-ACNP I | 4 | |
| DNPC 9512 Transition to AG-ACNP Practicum I | 2 | 200 |
| Term II Courses | | |
| DNPC 9524 Transition to AG-ACNP II | 4 | |
| DNPC 9522 Transition to AG-ACNP Practicum II | 2 | 200 |
| Term III Courses | | |
| DNPC 9534 Transition to AG-ACNP III | 4 | |
| DNPC 9532 Transition to AG-ACNP Practicum III | 2 | 200 |
| Total | 18 | 600 |
Tuition and Financial Aid
Are you ready to invest in your future with the online AG-ACNP certificate at The University of Tulsa? TU brings you an elite private nursing education at a competitive price and offers pre-semester monthly payment plans for your convenience. Our program equips you with clinical knowledge and leadership skills to achieve your career goals and realize your full earning potential.
LEARN MORE
We teach the hard sciences alongside valuable soft skills, preparing you to take the lead in your career.
We prepare you for continued career growth as an advanced practice nurse as you expand your scope of care.
Our faculty includes certified nurse educators and advanced practitioners, with 60% holding a doctorate.
Our educators take the time to provide one-on-one academic support and career guidance.
We shape our programs around current industry needs, preparing you to face them with confidence.
TU grads are consistently recognized as capable leaders by partner hospitals and patients.
THE NEXT CLASS START DATE IS JANUARY 15, 2024. DON'T WAIT TO APPLY!
Affordable and Accelerated AG-ACNP Certificate
Completed in just three semesters at a total tuition cost of $10,530, the online AG-ACNP certificate program at TU is one of the quickest and most affordable options in the state.
What You Need for Admission
The University of Tulsa is home to ambitious learners of diverse backgrounds and experiences who seek impactful roles in nursing. Please review the following requirements for admission to the online AG-ACNP certificate programs at TU.
Completed application for admission ($60 application fee)
Documentation of an active, unencumbered advanced practice registered nurse (APRN) license
A Master of Science in Nursing (MSN) or Doctor of Nursing Practice (DNP) from an ACEN- or CCNE-accredited nursing program
Current advanced cardiac life support (ACLS) and CPR certification
Professional resume or CV outlining academic, professional, and service history
Two letters of recommendation
10-panel drug testing and criminal background check ($40 testing fee + $60 registration fee for the Typhon immunization, documentation, and clinical tracking storage service)
Professional liability insurance (for clinical courses)
Health insurance
Post-MSN applicants only: A two-page personal statement explaining how the AG-ACNP certificate will help you reach your career goals
Completed courses in Advanced Physical Assessment, Advanced Pathophysiology, and Advanced Pharmacology.
*On-campus, two-day skills assessment required
Non-APRN Admission Considerations
Post-MSN or DNP specialty applicants who are not APRNs currently in clinical practice may submit prior course syllabi to be reviewed for course equivalency

To be considered for equivalency, non-APRN certified applicants:

Must have taken Advanced Physical Assessment, Advanced Pathophysiology, and Advanced Pharmacology in the past five years
May be required to provide past course syllabi to TU for gap analysis and equivalency review

If a course is determined as equivalent to a TU course and was completed within the past five years with a grade of B- or higher, then the course requirement may be waived
Preceptorships and Out-of-State Nursing License Transfer
In addition to online coursework, the AG-ACNP certificate program requires students to log 600 clinical hours at a preceptor location of their choosing. For students who live in the Tulsa or Oklahoma City area, TU has a network of approved preceptorships where they can complete clinical requirements.
If you are accepted to the program and you live outside of the Tulsa or Oklahoma City area, you have two choices for completing clinical requirements:
You may opt to complete clinical requirements in your location. All preceptorships outside of the Tulsa or Oklahoma City area must be approved by TU before the first term begins. Upon acceptance, we encourage you to research potential preceptorships in your area and submit them to TU for approval. Please send preceptor information to Dr. Andrea Wall at aws4302@utulsa.edu.
You may travel to the Tulsa or Oklahoma City area to complete your clinical requirements. If you choose a preceptor in TU's existing network, you will need to work directly with the hospital to satisfy any credentialing requirements. If you live outside of Oklahoma, you must submit a nursing license transfer request through the Oklahoma Board of Nursing before you are eligible to complete clinical requirements.
APPLY NOW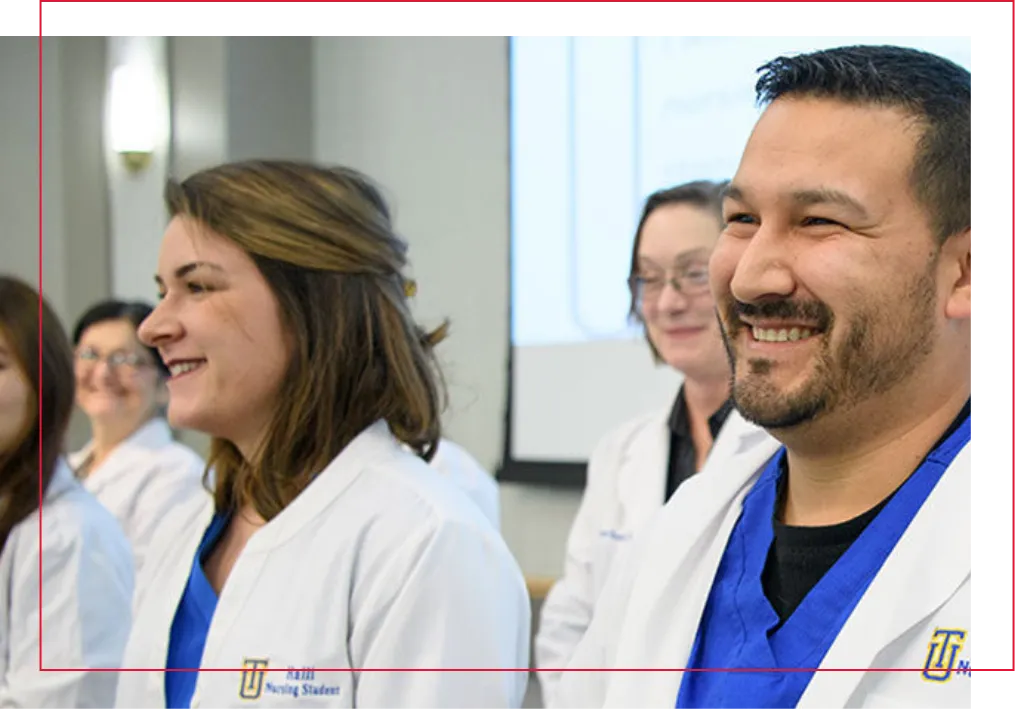 About The University of Tulsa
The University of Tulsa is known for its long-standing legacy of producing skilled and hard-working nurses, dating back to its first graduating class from the School of Nursing in 1973. TU's online programs are sharing this reputation of academic excellence with a cohort of learners across the United States, preparing a new generation of future-ready nurses, compassionate caregivers, and nursing leaders to thrive in their field.
Want to hear more about online programs at The University of Tulsa?
Fill out the form below, and an admission counselor will reach out to you via email or phone with more information. After you've completed the form, you'll be automatically redirected to learn more about TU and your chosen program.
or call +1 (918) 612-5036
By submitting this form, I am providing my digital signature that The University of Tulsa may email me or contact me regarding educational services by telephone and/or text message utilizing automated technology at the telephone number provided above. I understand this consent is not a condition to attend The University of Tulsa or to purchase any other goods or services.
Thank you for your interest!
Redirecting you now...