How the Theory of Human Caring Applies to Nursing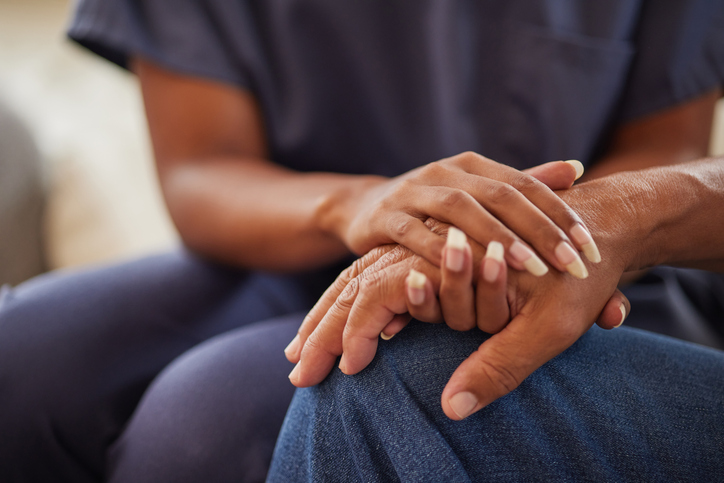 How the Theory of Human Caring Applies to Nursing ¶
Caring for one another is foundational to the human experience. In the modern professional world, the phenomenon of caring manifests itself most tangibly in the field of nursing.
The Theory of Human Caring in nursing provides a systematic approach for evaluating professional nursing practice, describing what nursing is, guiding how nurses act, and helping to generate shared knowledge to direct the future of nursing. The central tenet of the theory states that a caring environment promotes growth and healing better than a simple medical cure, and it's up to nurses to cultivate that environment.
Nurses can study the Theory of Human Caring at the university level and learn to provide more empathetic and compassionate care to their patients. But it can be helpful to gain a foundation in the theory's key principles first.
What Is the Theory of Human Caring? ¶
Registered nurse Jean Watson developed the Theory of Human Caring in the 1970s during her time studying clinical and social psychology at the doctoral level. According to Watson's theory, the primary concern of nursing is "promoting health, preventing illness, caring for the sick, and restoring health."
To achieve those outcomes, Watson argues, care must be prioritized above all else — including medical intervention. While the theory does not discount the benefits of medicine, it asserts that humans cannot be treated as objects separated from self, others, or nature.
Instead, humans must be viewed and treated as part of a larger shared context, with the emphasis placed on the interpersonal interactions between the caregiver (nurse) and care receiver (patient).
According to Watson, the nurse participates in the healing journey with their patient; the two parties are inextricably linked. With care at the forefront, nurses can help patients gain autonomy, become knowledgeable about their own health, and make healthy changes in their lives. While modern medicine and technology may help to cure diseases, injuries, and all sorts of other ailments, Watson's theory asserts that true healing comes through care and self-realization, which is the only way true health can be attained.
The Theory of Human Caring is relatively spiritual when compared to the scientific reasoning that dominates most of the health care field. As such, it can be viewed as complementary to the science of curing. The theory concerns itself with a person's overall health; the unity and harmony of their mind, body, and soul to promote continued growth and healing.
Watson's theory includes seven assumptions about care:
Caring can only be demonstrated and practiced interpersonally.
Caring consists of factors that satisfy certain human needs.
Effective caring promotes health and growth.
A caring response accepts individuals as they are as well as what they may become.
A caring environment fosters a person's development while letting them choose the actions that best suit them.
The science of caring complements the science of curing.
Caring practice is a core element of nursing practice.
When nurses accept these tenets, they can take steps to apply them with the aim of delivering quality care in any setting, including a hospital, hospice center, home, or outpatient clinic.
How Can Nurses Apply the Theory of Human Caring to Their Practice? ¶
Watson's Theory of Human Caring is explicit about how nurses can apply its principles to their practice. The science of caring builds on 10 key ideas:
Embrace: Approach oneself and others with kindness, and uphold altruism.
Inspire: Be an example of faith and hope to inspire and honor others.
Trust: Nurture others' belief systems through personal growth and other practices.
Nurture: Foster relationships that help others, inspire trust, and are based on caring.
Forgive: Listen to others and accept their emotions and their stories, positive and negative.
Deepen: Apply problem-solving techniques to ensure decisions are made based on caring.
Balance: Address people's needs and readiness, and teach to their unique learning styles.
Co-create: Join with others to make room for respectful, dignified healing of the spirit and body.
Minister: Address people's fundamental needs, whether physical, emotional, or spiritual.
Open: Remain receptive; appreciate and welcome the miraculous.
These tenets go beyond the scientific methods of curing. Watson's theory taps into a deeper, unconscious level of human experience; it asks nurses to investigate their very nature and purpose as humans, complex beings influenced by visible and invisible motivators.
Embracing that mindset, this theory calls on nurses to apply it when people are at their most vulnerable — while they are sick.
Applications of the Theory of Human Caring ¶
A pair of recent journal articles illustrate how the Theory of Human Caring can be applied to nursing practice.
Understanding Patients' Perceptions of Caring ¶
When putting Watson's theory into practice, nurses and patients need to be on the same page about what caring looks like, according to a 2023 article in the International Journal of Environmental Research and Public Health.
In the research findings described in the article, nurses considered the caring behaviors of respecting the privacy and dignity of the patient to be the most important, whereas patients considered caring behaviors that demonstrated professional skills and concern for their safety to be most representative of a nurse's caring mindset.
According to the study's authors, "Patients' needs and perceptions should be considered in every strategic decision regarding nurse staffing. Understanding the differences will allow the gap that may exist to be bridged." In this way, nurses can provide truly patient-centered care.
A Model of Comprehensive Caring ¶
An article published in 2022 in the Journal of Caring Sciences presented a model case study of a nurse interacting with a patient that showed a comprehensive application of caring.
Ms. M., a patient in her 50s with a history of type 1 diabetes and acute myocardial infarction, has been in the cardiac intensive care unit overnight and is worried about her young daughter. She also has questions about her own treatment and prognosis. Her evening nurse notices her sad expression, takes hold of her hands, looks into her eyes, and answers her questions and concerns, including explaining angiography and watching a video describing the process with her. The nurse then arranges for Ms. M. to have an immediate video call with her daughter.
In this model, the nurse practices many of the core tenets of Watson's theory by being present and picking up on nonverbal cues, practicing empathy, and clearly communicating with the patient, all of which help instill a sense of psychological well-being.
Deepen Your Capacity to Care ¶
Hard skills in nursing are indispensable. Nurses leverage modern medicine to its fullest extent to achieve the best outcomes possible for their patients. However, nurses can go beyond just the intent to cure. They can aim to heal. According to the Theory of Human Caring, when a patient experiences true care, they can start to realize their potential to regenerate, grow, and spread the gift of health.
Are you interested in expanding and deepening your role as a compassionate, transformative nursing leader by applying the Theory of Human Caring to your career? Discover The University of Tulsa's online RN to BSN program.
Sources:
International Journal of Environmental Research and Public Health, "Perceptions of Caring Behaviors Among Patients and Nurses"
Journal of Caring Sciences, "Human Caring: A Concept Analysis" Kaweah Health, Theory of Human Caring
Nurseslabs, "Jean Watson: Theory of Human Caring"
Psych-Mental Health Hub, Jean Watson Theory of Human Science and Human Caring
Redlands Community Hospital, Jean Watson's Theory of Human Caring
Watson Caring Science Institute, "Watson's Caring Science and Human Caring Theory"