What Can You Do With a BSN?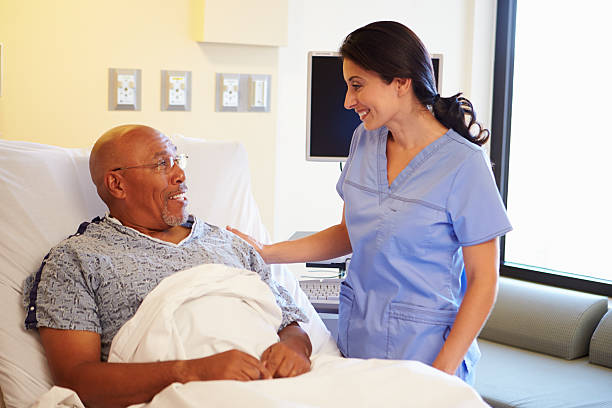 What Can You Do With a BSN? ¶
The degree of choice for many nurses, a bachelor of science in nursing (BSN) goes beyond teaching basic nursing skills to prepare nurses and nursing students for a host of rewarding careers. Because it can open doors that less advanced nursing degrees cannot, the BSN is one of the most popular degree options for nurses. The American Association of Colleges of Nursing (AACN) reports that BSN programs saw a 3% increase in enrollment in 2021. And an AACN survey revealed that about 77% of hospitals and other health care providers expressed a strong preference for BSN graduates when filling nursing roles.
Becoming a registered nurse (RN) is just one example of what you can do with a BSN. Graduates of BSN programs can specialize in nursing care that serves specific patient populations or treats particular conditions. They can also be a great fit for careers as varied as insurance, community education, or research.
Students considering pursuing a RN-BSN degree should keep in mind they have many options open to them with this educational avenue.
What Is a BSN? ¶
A BSN is an undergraduate nursing degree, and the next step up from an associate degree in nursing (ADN). While both an ADN and a BSN can fulfill the educational requirement for an RN license, a BSN can lead to even more career opportunities, including leadership roles and specialized positions. This is because BSN programs focus on more advanced nursing concepts and skills, often with an emphasis on evidence-based practice and clinical training.
What does a BSN program cover? And what types of skills do students in BSN programs typically learn that make them good candidates for such a broad range of roles?
BSN Curriculum ¶
Through classroom instruction and hands-on experiences, BSN programs provide a comprehensive education on nursing principles and processes as well as help students develop an array of soft skills that are essential to nursing practice. Among the topics that BSN programs commonly cover are:
Behavioral science
Physiology
Microbiology
Writing
Pharmacology
Patient assessment
Medical technology
Population health
Health promotion and disease prevention
Research and statistical analysis
BSN programs typically provide students with on-the-job experience through clinical training in a variety of patient care environments, such as hospitals or home health settings. However, clinical hours are not required in all BSN programs.
While some BSN programs can take up to four years to complete, accelerated programs are available. Additionally, online BSN programs provide students with the flexibility to learn from anywhere and complete their degree at their own pace.
BSN Skills ¶
In addition to a deep understanding of nursing concepts and clinical expertise, BSN programs aim to teach students interpersonal skills that can help them excel in their careers. What is a BSN graduate's typical set of transferable skills?
Empathy — Treating patients and others with an understanding of their concerns and the biological, psychological, social, and cultural issues that can cause them

Communication — Gathering and providing information about treatment plans and instructions to patients, families, and colleagues

Leadership — Using personal and professional judgment to make decisions about treating and interacting with patients and taking responsibility for outcomes related to those decisions

Critical thinking — Evaluating and incorporating knowledge of research and best practices in making decisions aimed at improving care

Attention to detail — Taking care to ensure that patients receive the correct treatments and appropriate medication
Careers You Can Pursue With a BSN ¶
Earning a BSN can be an excellent option for those seeking to expand their employment opportunities. In 2020, 93% of BSN graduates nationwide found jobs within six months of graduation, according to AACN. Becoming an RN is one of the most common career paths for BSN graduates. More than 65% of RNs held a bachelor's degree or higher in 2020, according to AACN.
However, a BSN also can prepare nursing professionals for administrative roles with health care systems or organizations like insurance or pharmaceutical companies. Following are some examples of what you can do with a BSN:
Registered Nurse ¶
RNs coordinate medical care and treat patients. They educate those they treat as well as their families and the public about medical conditions and healthy practices. While their exact duties can vary according to the population of patients they assist and the facilities where they work, an RN's typical responsibilities include:
Recording patients' medical histories
Assessing patient conditions
Administering medication or treatments
Assisting with diagnostic testing and analysis
Collaborating with other health care team members
Preparing patients to manage their condition at home
Some RNs may also oversee other nurses, such as licensed practical nurses (LPNs) or nursing assistants.
The U.S. Bureau of Labor Statistics (BLS) reports that 60% of RNs worked in hospitals in 2021. Others worked in locations such as:
Physicians' offices
Outpatient care centers
Home health care settings
Schools
Community centers
Many options are available for RNs who wish to specialize in working with specific patient populations. In some cases, an RN's work focuses on more than one population. RNs can specialize in pediatric oncology, for example, combining specializations in pediatrics and oncology to treat young patients who have cancer.
A few of the RN specialty roles include:
Pediatric Nurse ¶
Pediatric nurses work with patients aged 18 and younger. They generally work in pediatric care offices or pediatric departments in hospitals. Their responsibilities include:
Monitoring and evaluating patients' symptoms
Establishing and implementing treatment plans
Coordinating follow-up treatments
Oncology Nurse ¶
Assessing, treating, and educating cancer patients of all ages is the focus of oncology nurses. Along with other health care professionals, they reassure and answer questions for patients facing a cancer diagnosis. They work in settings like hospitals, nursing homes, and patients' homes, where they may be responsible for:
Serving as a patient's medical point of contact during treatment
Coordinating patient care, ensuring continuity of treatment among health care providers
Monitoring patients' physical and mental status
Public Health Nurse ¶
Public health nurses typically work in the community, educating people about diseases or chronic health conditions and their warning signs. Among the community health services that public health nurses may coordinate are:
Health screenings
Blood drives
Immunization clinics
Emergency Room Nurse ¶
Emergency room (ER) nurses provide urgent or critical care for hospital patients. These nurses often are among the first health care professionals to attend to patients after they arrive at the ER, treating a wide range of injuries and illnesses. They're responsible for:
Identifying patients with the greatest need for immediate care
Treating serious wounds and injuries
Monitoring life support equipment
Travel Nurse ¶
Travel nurses work on a contract basis, typically for a limited period of time, at different medical facilities. Their responsibilities vary, but they typically are in line with those of other RNs working with the population to which they are assigned. A travel nurse's job description includes:
Collaborating with physicians or health care management to schedule temporary roles
Getting up to speed quickly on each role and its requirements
Learning how to perform duties specific to a position and location
Non-Nursing Roles ¶
While bedside nursing is often what comes to mind when people think of what they can do with a BSN, career outcomes for BSN graduates also include non-nursing roles, which allow graduates to apply the knowledge and skills they gained in a BSN program in a nonclinical capacity. Some of those roles are:
Insurance specialist — Helps patients record and process their health insurance claims

Health educator — Coordinates wellness programs and develops written materials to promote healthy behaviors, including those related to managing specific conditions

Pharmaceutical sales representative — Assesses the needs of health care providers and educates them on the benefits of the products a company offers

Medical researcher — Organizes and analyzes data about medical treatments and their effects on participants in clinical trials
Open New Doors With a BSN ¶
A BSN can provide a solid foundation for a range of careers, whether you're interested in working as a bedside nurse or taking a less traditional route. And the RN to BSN program at The University of Tulsa can help you earn this versatile degree at a faster pace than many traditional BSN programs, while allowing you to balance your personal and professional commitments.
Discover how the program can help you achieve your professional goals.
Sources:
American Association of Colleges of Nursing, New Graduate Employment Data
American Association of Colleges of Nursing, Nursing Fact Sheet
American Association of Colleges of Nursing, "Nursing Schools See Enrollment Increases in Entry-Level Programs, Signaling Strong Interest in Nursing Careers"
Campaign for Action, "Maps Illustrate a Decade of Progress in Nursing Education"
Indeed, "11 Jobs for BSNs Besides Nursing"
Indeed, "12 Types of Nursing Jobs You Can Get With a BSN"
Indeed, "20 Top Nursing Specialties (With Career Descriptions and Salaries)"
Indeed, "Oncology Nurse Career Guide: Definition, Salary and Requirements"
Indeed, What Does a Travel Nurse Do?
Nursejanx, "ADN vs. BSN: Pros/Cons, and Which Is Better?"