FM DEFINED PAGE LAYOUTS!
WHERE FRONT-MATTER DEFINES THE SECTIONS.
Hugo Templates Made Easy ¶
The key to reusable partials is to keep them agnostic to where their data comes from. It should only care about the shape of the data. This allows the the templates to define where data comes from.
With the dynamic template, Front-Matter defines it.
Learn from our accomplished faculty of certified nurse educators and advanced practice nurses.
Experience growth-minded education to reach the next milestone on your academic and professional path.
Get individualized guidance and one-on-one support from compassionate educators who understand your goals.
Hello ¶
I am markdown pulled in from a markdown file for use in another page.
This file holds HTML data that we can pull in, similar to a partial. Not sure if this would come in handy or not. Seems like using a partial makes more sense. Unless this HTML was being rendered by some other process.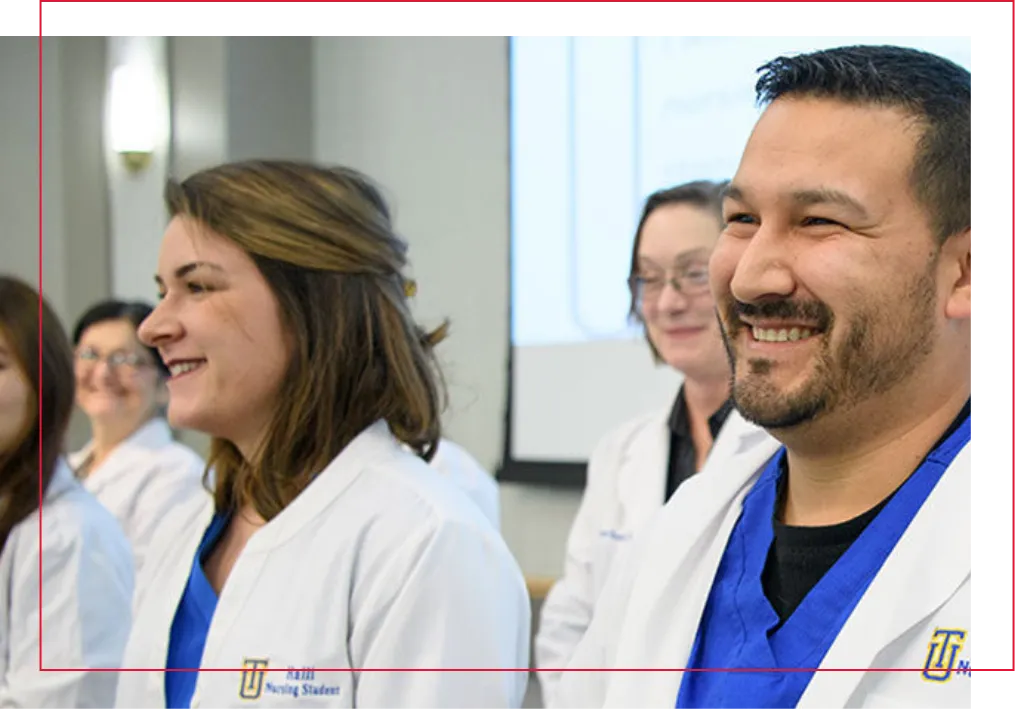 Focus on Context
The dynamic format may not be perfect for all scenarios.
Want to hear more about online programs at The University of Tulsa?
Fill out the form below, and an admission counselor will reach out to you via email or phone with more information. After you've completed the form, you'll be automatically redirected to learn more about TU and your chosen program.
or call +1 (918) 612-5036
By submitting this form, I am providing my digital signature that The University of Tulsa may email me or contact me regarding educational services by telephone and/or text message utilizing automated technology at the telephone number provided above. I understand this consent is not a condition to attend The University of Tulsa or to purchase any other goods or services.
Thank you for your interest!
Redirecting you now...